Harvests up 3% Statewide in 2013-14
The Pennsylvania Game Commission reported that, in the state's 2013-14 seasons, hunters harvested an estimated 352,920 deer – an increase of about 3 percent compared to the previous seasons' harvest of 343,110.
DuBois Man Sentenced for Operating Meth Lab
DuBOIS- A DuBois man has been sentenced to state prison for operating a meth lab. District Attorney William Shaw Jr. identified the defendant as 53 year old Steven Sunealitis, of South Main Street, DuBois. On May 13 an Agent from the Pennsylvania Board of Probation and Parole discovered evidence of methamphetamine production while conducting a routine home visit at the residence of Sunealitis.
FOW- Paul Ulrich Surrendered
CLEARFIELD- The Fugitive of the week announced Monday has voluntarily surrendered. 32 year old Paul Eugene Ulrich, of Johnston was added to the Clearfield County Fugitive of the Week list for failing to appear for court after he was charged with thefts from 2 Clearfield businesses. He surrendered Monday and was taken to Clearfield County Jail.
Safety Changes in Brockway
BROCKWAY-
The Brockway Area School Board learned last night the district will be awarded a Safe Schools Grant to improve school security. The $25,000 grant, among other things, will be used to install new outdoor LED lighting around the elementary and high schools.
Universities may Break-away from State System
HARRISBURG- State Senators from both sides of the aisle have thrown their support behind legislation that would allow financially secure universities to break away from the State System of Higher Education.
Anonymous Tip Leads to FOW Capture
CLEARFIELD – On March 6th Police apprehended a fugitive, 30 year old James Casey Lockett, of Ramey, who was added to the Clearfield County Fugitive of the Week list in October. He failed to appear for court after being charged with stealing an ATV. An anonymous tip to the Clearfield County Crime Stoppers provided police with Lockett's location at a residence in Madera. Lockett attempted to flee the residence. Police were able to apprehended Lockett, and he was taken into custody.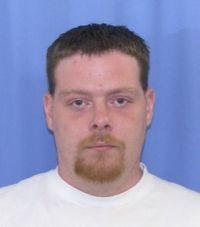 Report: Three-Year PA Job Growth Lags
HARRISBURG- While many states have watched their economies improve since the recession ended, a new report reveals a different story in Pennsylvania - one in which the state has watched job growth plummet to among the worst in the nation.
Three Hopefuls file for Governor Ballot
HARRISBURG(AP) — The first candidates for Governor to file petitions to get on the May 20 primary ballot are Democrats John Hanger and Jack Wagner and Republican Bob Guzzardi.
More...