Punxsutawney Woman Injured In Crash
Posted by WCED News Room on 11/26/2014 2:24:00 PM.
PUNXSUTAWNEY, PA – A 19 year old Punxsutawney woman was life lighted from the scene of a one vehicle accident yesterday morning in Jefferson County. State Police report that Courtney Beatty fell asleep at the wheel on State Route 2008, traveled off the roadway and struck an embankment and a tree. Beatty sustained moderate injuries and was flown from the scene to Altoona Hospital.


Punxsutawney, Hospital, Beatty, LifeLighted
---
Fire At East End Cycle In Johnsonburg
Posted by WCED News Room on 11/26/2014 2:23:00 PM.
JOHNSONBURG, PA – The State Police Fire Marshall is investigating the cause of a fire yesterday in Johnsonburg at the East End Cycle Shop. State Police report the fire damaged the building owned by Christopher Krug,that originated in a vacant second floor apartment. There were no injuries, and damage has been estimated at 65,000 dollars.

Johnsonburg, Fire, Damage, Police
---
PA Warns Holiday Travelers
Posted by WCED News Room on 11/26/2014 2:22:00 PM.
DUBOIS, PA -The most heavily traveled holiday of the year is Thanksgiving, and this year more than 2.7 million drivers are expected to travel the Pa. Turnpike from today to Dec. 1. With snow in the forecast, Turnpike officials are asking motorists to be more alert and cautious while traveling. They remind holiday motorists to use extreme caution if slick roadway conditions are present this Thanksgiving and If necessary, the PA Turnpike will reduce the speed limit to allow maintenance crews to do their job safely and to protect customers.

Holiday, Pennsylvania, Turnpike, Thanksgiving
---
Posted by WCED News Room on 11/26/2014 2:19:00 PM.
DUBOIS, PA – With the holiday season upon us, there have been reports of several packages missing from homes throughout Western Pa. Police said you can minimize a criminal's opportunity by arranging to be home when your package is delivered, ask the delivery service to hold your package for customer pickup or even have your packaged delivered to work, after you get your boss's permission.
More
DuBois, Packages, Missing, Mail
---
Dubois Man Charged With Sexually Assaulting A Minor
Posted by WCED News Room on 11/25/2014 10:49:00 AM.
DUBOIS,PA – A 20 year old DuBois man is in the Clearfield County Jail on charges of statutory sexual assault involving a 13 year old female stemming from an incident in July. DuBois City Police report that 20 year old Brandon Ryan Runyon had allegedly contacted a 13 year old female on facebook and invited her to a party on July 7th.
More
Minor, DuBois, Assault, Runyon
---
Man Dies In Motorcycle Accident
Posted by WCED News Room on 11/25/2014 10:43:00 AM.
PHILIPSBURG, PA – A 63 year old Tyrone man was killed in a motorcycle accident yesterday afternoon on Tyrone Pike. Philipsburg State Police report that 62 year old Leslie Conrad struck an embankment, went airborne and crashed throwing him from the motorcycle . Conrad had major head trama and was pronounced dead at the scene by the Centre County Deputy Coroner.


Tyrone, Conrad, Motorcycle, Trama
---
Serious Threats Land Local Man In Jail
Posted by WCED News Room on 11/25/2014 10:41:00 AM.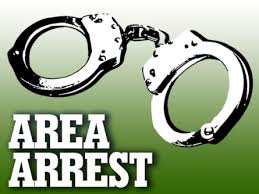 CLEARFIELD COUNTY, PA - New details have emerged about a weekend incident in Clearfield County. State police said a man was arrested after threatening to shoot everyone inside a house, then douse them with kerosene and set them on fire. 47 year old Brian Burfield was charged in the incident Sunday in Woodward Township.
More
Clearfield, Threats, Burfield, Kerosene
---
Clearfield County Bus Driver Pleads Guilty
Posted by WCED News Room on 11/25/2014 10:39:00 AM.
CLEARFIELD – A driver who was allegedly smoking marijuana while in a school van pleaded guilty during plea and sentencing court in Clearfield County. 44 year old Geraldine E. Bratton of Morrisdale, pleaded guilty to driving under the influence, endangering the welfare of children, possession of marijuana, possession of drug paraphernalia and careless driving.
More
Bus, Clearfield, Possesion, Children
---
Philipsburg Man Arrested For 2013 Death
Posted by WCED News Room on 11/24/2014 7:00:00 AM.
CLEARFIELD COUNTY –A local arrest has been made in the 2013 death of a California man. Ryan Gaines, of Philipsburg was arrested for his role in the February 2013 death of a man. Ronald Bruce, of San Diego was visiting with Gaines, police say the two were doing drugs together when Gaines shot Bruce and disposed of his body.
More
Philipsburg, California, Gaines, Death
---
PA Man Fatally Shoots Ohio Woman
Posted by WCED News Room on 11/24/2014 6:59:00 AM.
NEW CASTLE, PA - A western Pennsylvania man has been jailed on charges that he fatally shot an Ohio woman during a drug-related argument over his cellphone. Online court records don't list an attorney for 40-year-old Robert Johns. He's charged with criminal homicide and abuse of a corpse for allegedly shooting 26-year-old Amanda Seman, of Youngstown, Ohio.
More
New Castle, Ohio, Johns, Shot
---
Next Entry