Six Wounded After Shooting
Posted by WCED News Room on 11/22/2014 12:29:00 PM.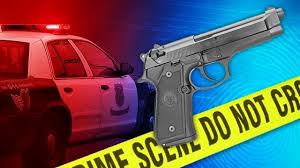 CLARITON, PA -- Six people are wounded after an early morning shooting in Clariton, south of Pittsburgh. Investigators tell area media the shooting happened at an unauthorized speakeasy, with all of the victims being men in their early 20s.
Shooting, Speakeasy, Pittsburgh, Clariton
---
Posted by WCED News Room on 11/22/2014 12:28:00 PM.
DUBOIS, PA - The Pennsylvania unemployment rate has declined to 5.4% for the month of October. That is a new six year low. That rate is also a full four-tenths of a percentage point below the national rate, which is 5.8%.
Pennsylvania, Unemployment, Declined, Rate
---
Posted by WCED News Room on 11/22/2014 12:26:00 PM.
STATE COLLEGE, PA – Another teacher in our area is accused of trying to get naked pictures of students, this time in Centre County. Serious allegations are coming from three teenagers at the State College Area High School where they said their teacher offered better grades for nude photos.
More
Teacher, Students, Photos, State College
---
Rovers Play For District 9 Championship
Posted by WCED News Room on 11/21/2014 11:33:00 AM.
BROCKWAY, PA - The Brockway Rovers Battle the Kane Wolves tonight for the District 9 championship at Clarion University. Rovers head Coach Frank Zocco stopped by the studio to tell us he thinks this will be a defensive battle, although both teams are playing at a different level since their first meeting this season back in early October.

Brockway, Rovers, Championship, Kane
---
Posted by WCED News Room on 11/21/2014 11:31:00 AM.
DUBOIS, PA - With less than a week to go, hundreds of families in our area could go without food for the holidays. We've teamed up with Mike's BILO of Reynoldsville, and Martino's BILO of Brockway to provide some of these families with Holiday meals. Your generous donation of just 40 dollars can provide a dinner for a whole family.
More
Donation, Feed, BILO, Meals
---
Posted by WCED News Room on 11/21/2014 11:30:00 AM.
SOMERSET COUNTY - Felony charges filed against a father and an aunt in the death of a four-year-old girl were waived this morning. Bradley Felker's daughter Tailynn died in an ATV crash last month. He was charged with endangering the welfare of a child just hours after her funeral. Tailynn was riding on an ATV driven by her 14 year old cousin when the teenager lost control and rolled the quad over on Scratch Hill Road in Somerset County.
More
ATV, Felony, Somerset, Tailynn
---
Wolf To Choose Cabinet Members
Posted by WCED News Room on 11/21/2014 11:28:00 AM.
HARRISBURG, PA - Governor-elect Tom Wolf says he hopes to have his Cabinet picked before his January 20th inauguration. The Democrat says his transition team is still in its formative stages, but that two months should be enough time to choose his top advisers. Wolf says he hasn't ruled out keeping some of Republican Governor Tom Corbett's Cabinet members.
Wolf, Democrat, Harrisburg, Inauguration
---
DuBois Armed Burglary Suspects Arrested
Posted by WCED News Room on 11/20/2014 12:41:00 PM.
DUBOIS, PA – Three separate arrests have been made in the DuBois armed burglary cases. The DuBois City Police stated that on Tuesday November 18th they arrested 23 year old Ryan Bowser of Brookville, and 21 year old Jaquelynn Primm of DuBois for the home invasion that occurred in the 300 block of Knarr Street in DuBois.
More
Burglary, DuBois, Arrests, Chief
---
Clearfield Man Guilty Of Statutory Sexual Assault
Posted by WCED News Room on 11/20/2014 12:35:00 PM.
CLEARFIELD, PA - A Clearfield man is facing up to eight years in jail after being sentenced Tuesday on assault charges. Kyle Wilson pleaded guilty to statutory sexual assault and indecent assault as part of a plea deal with prosecutors.
More
Clearfield, Assault, Jail, Statutory
---
Car Falls Crushing Student
Posted by WCED News Room on 11/20/2014 12:33:00 PM.
INDIANA, PA - An Indiana University of Pennsylvania student is dead after police say he was crushed by a car he was trying to repair near his off-campus home. Authorities say the car fell onto the 19-year-old when the jack he was using failed.

IUPA, Crushed, Campus, Car
---
Next Entry