Police Investigating Sexual Assualt
Posted by WCED News Room on 12/22/2014 1:56:00 PM.
CLARION, PA – Clarion based State Police are investigating allegations that a 32 year old man and 31 year old female both of St. Petersburg, allegedly sexually assaulted a boy at a St. Petersburg home over a period of several days in November and December. The investigation is ongoing.

Police, Sexual, Assault, Petersburg
---
Drugs Found In Falls Creek
Posted by WCED News Room on 12/22/2014 1:48:00 PM.
FALLS CREEK, PA - DuBois State Police report a drug related incident Sunday morning in Falls Creek. According to DuBois State Police, A stamp bag of Heroin was found in the 400 block of 3rd street in Falls Creek on Sunday Morning. The incident is under investigation.
Falls Creek, Drugs, Police, Heroin
---
Posted by WCED News Room on 12/21/2014 10:28:00 AM.
DUBOIS, PA – One DuBois Man's suspicious activity resulted in charges. According to an affidavit of probable cause filed to the district court, 18 year old Jared Dylan Tubbs is charged by the Sandy Township Police with possession of drug paraphernalia and possession of a small amount of marijuana.
More
DuBois, Charges, Suspicious, Tubbs
---
Posted by WCED News Room on 12/21/2014 10:27:00 AM.
DUBOIS, PA - The DuBois Police would like citizens to be aware of a new scam in the area after a DuBois area woman received a phone call by a male claiming to be from the DuBois City Police Department. The Male asked her to leave her door unlocked so Police could search her property for a drug dealer at some point.
More
DuBois, Scam, Alert, Police
---
Posted by WCED News Room on 12/21/2014 10:26:00 AM.
DUBOIS, PA – A domestic dispute occurred in the first block of Chestnut Street between a woman and her caretaker this week. The caretaker, who lives with the woman in her home, told Police she was pushed down the stairs by her patient. The caretaker was checked for injuries by DuBois EMS and refused transport to the hospital Police say. Police are still investigating.

DuBois, Domestic, Dispute, Stairs
---
Police Search For Two Men
Posted by WCED News Room on 12/18/2014 3:24:00 PM.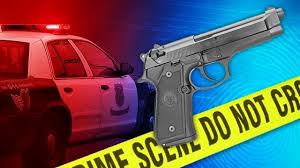 DUBOIS, Pa. – Police in DuBois are trying to find two men who they said broke into a home on the 300 block of South Avenue and tried to rob a man who lives there around 3:30 a.m. Wednesday. Reports state when the victim heard the intruders in his kitchen, he pulled a gun on them, a move that sent them running out of his house toward the cemetery.
More
DuBois, Intruders, Gun, Police
---
10 Charged With Fraud And Conspiracy
Posted by WCED News Room on 12/18/2014 3:22:00 PM.
HARRISBURG, PA - The Attorney General's office has charged 10 people in what they are calling a massive case of fraud and conspiracy that defrauded the state of Pennsylvania more than $1 million. The alleged conspiracy involves two former managers in the PennDOT's District 6, who the Attorney General's Office say took payments from highway inspectors in return for signing off on time sheets and mileage reports.
Penndot, Fraud, Conspiracy, Payments
---
Man Charged With Dismembering Parents
Posted by WCED News Room on 12/18/2014 3:21:00 PM.
PENN HILLS, PA - Police have charged a 44-year-old man with killing his mother and stepfather, whose abused corpses were found by officers asked to check on the couple by another relative. Online court records show Allegheny County police have charged Frederick Harris III with two counts each of criminal homicide and abuse of a corpse in the deaths of 73-year-old Olivia and 76-year-old Lamar Gilbert.
Police, Corpse, Homicide, Allegheny
---
Investigation Into Local Attempted Robbery Continues
Posted by WCED News Room on 12/17/2014 4:10:00 PM.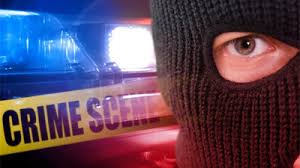 FALLS CREEK, PA – The investigation continues into an alleged robbery that occurred Dec. 14 at a Falls Creek Borough residence. State police say, a female knocked on the victims' door and asked to use their phone to call for a ride. The victims allowed the female to come inside and use a cellular phone. Within a few minutes, a silver Sedan with a loud exhaust arrived outside and the female left the residence.
More
Falls Creek, Robbery, Victim, Sedan
---
Tax Increase For Brookville Residents
Posted by WCED News Room on 12/17/2014 4:09:00 PM.
BROOKVILLE, PA - For the first time in recent memory there will be a tax increase for Brookville borough residents. After two nights of public discussion on the budget, the council voted to put the 2015 spending package on display before formal adoption later this month. The budget contains a one mill tax increase, with expenditures of over two point five million dollars and revenues of over two point two million dollars.
More
Increase, Brookville, Residents, Spending
---
Next Entry